About us
Our years of experience in the oil and gas industry prompted us to answer the question: How could we do things better?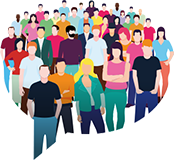 For one, we felt that people should be able to work in a way that's convenient to them, because the 5/40 work week doesn't always fit everyone's schedule and desired lifestyle.
For another, many companies struggle to accomplish specific projects because it can be difficult to locate the right talent in a timely manner. For instance, your organization might need highly specialized skills for a certain initiative, but you don't possess those distinct skills in-house. Or, maybe your company has found that its workforce is currently spread too thin, but you only need additional manpower for a brief time to ensure timely deliveries.
Hiring full-time staff is a costly, lengthy process which doesn't always yield desired results, and you don't need to hire a full-time employee for a one-time project. Plus, many experts actually prefer NOT to work for one employer as it may not provide enough work in their specialty. Instead, they'd rather work for many companies, lending their skills to those that need them.
Our goal is to address the needs of both the company and the consultant, and to drive efficiency for each party. Traditionally, some of these needs have been covered by consulting companies, and while they may provide viable solutions for larger, integrated turn-key projects, companies still need a platform to source individual contributors with highly specialized skills.
This type of platform proved its value in industries like IT, design, and marketing, but it had yet to be adopted by oil and gas – an industry for which we believe it has great potential. With the ongoing "crew change" in the industry, it will facilitate a smoother transition for organizations to find individuals with highly valuable skills as retirees leave. Such an approach provides benefits for all involved: the consultants put their skills to use and are fairly compensated for their services, and the company that needs specialists can retain them for only as long as needed. Thus, we created this platform to serve these distinct needs on a global scale.