How it works
After a Workspace owner has added you as a user, you will receive an email with your connection details. Then, you can begin using remote computers.

After logging in, you will see a menu with all of the computers you have access to:
-Normally, computers will be in the stopped (inactive) state.
-To begin using the computer, simply hit the "start machine" button. It takes about 30-60 seconds before computer will be available for login.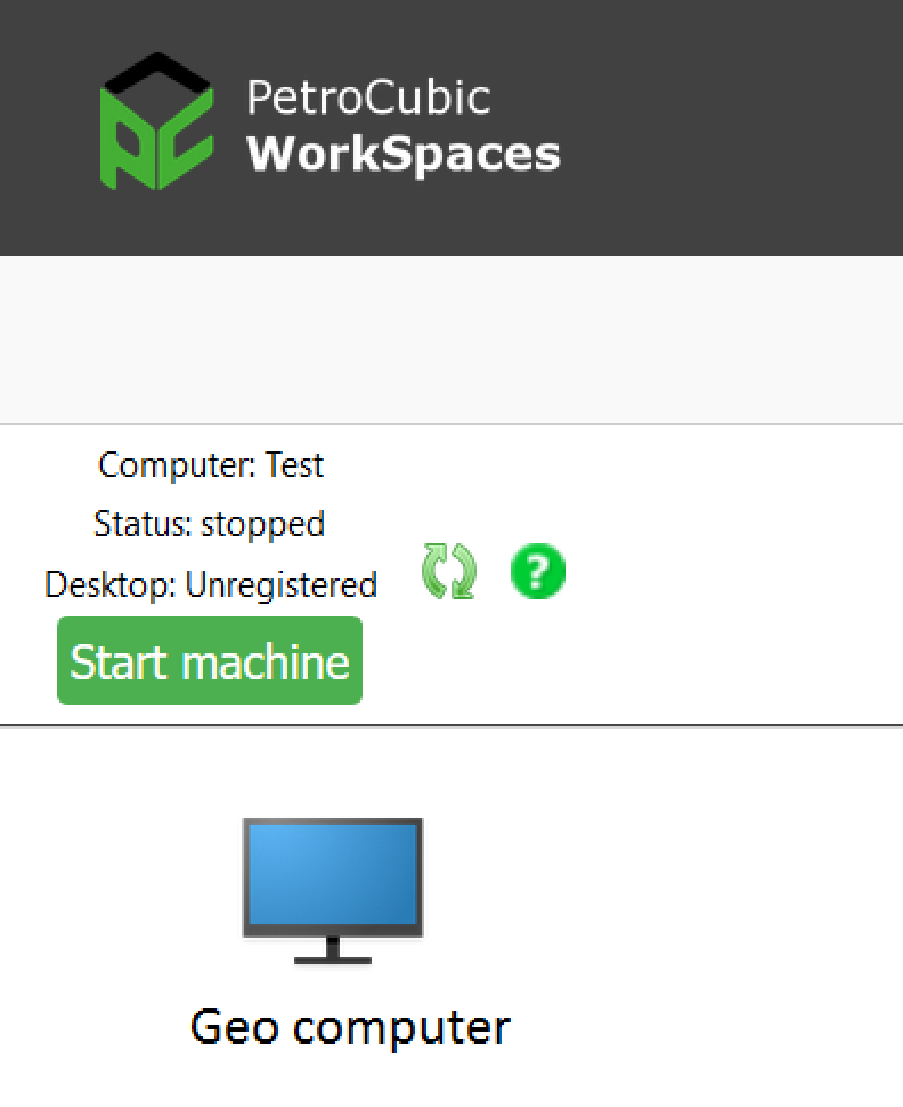 You can click the "refresh" button to see progress. When statuses become running / available, it means you can login.
Step 2. Working with remote computer
- If the workspace creator granted you full access, you will be able to connect your local drives. When you go to "My Computer" for the first time, you will be prompted to connect your local drives.
- If you answer "yes," you will see all of your locally available drives mapped as disks.
- Your working drive is D: to save all files and work.
Software charges start only when you open the respective software and keep it running, regardless of what you are doing with it. Just connecting to a computer with software installed will not prompt software charges.
When you have finished your work, you have several options:
- You can use the normal Windows "shut down" option. This is the simplest and most straightforward.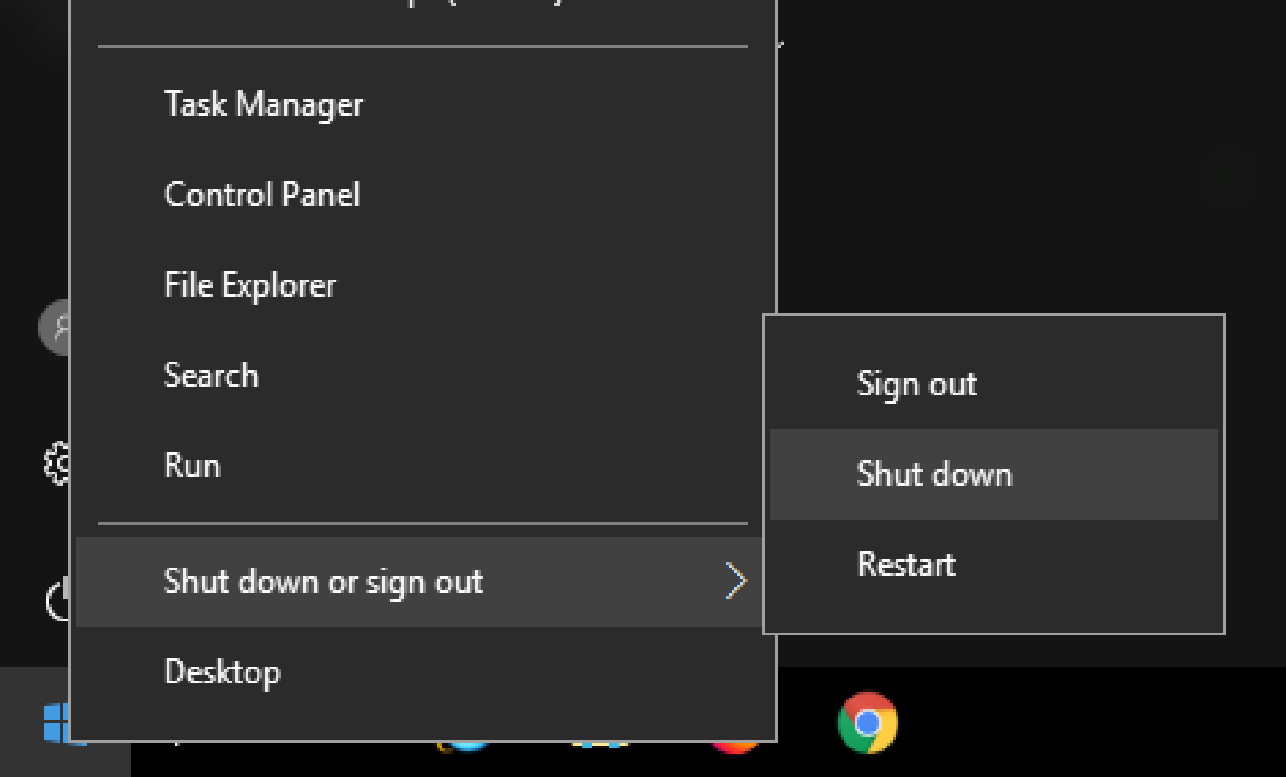 -You can use the login page to stop the computer with the designated button, similar to the one used to start it.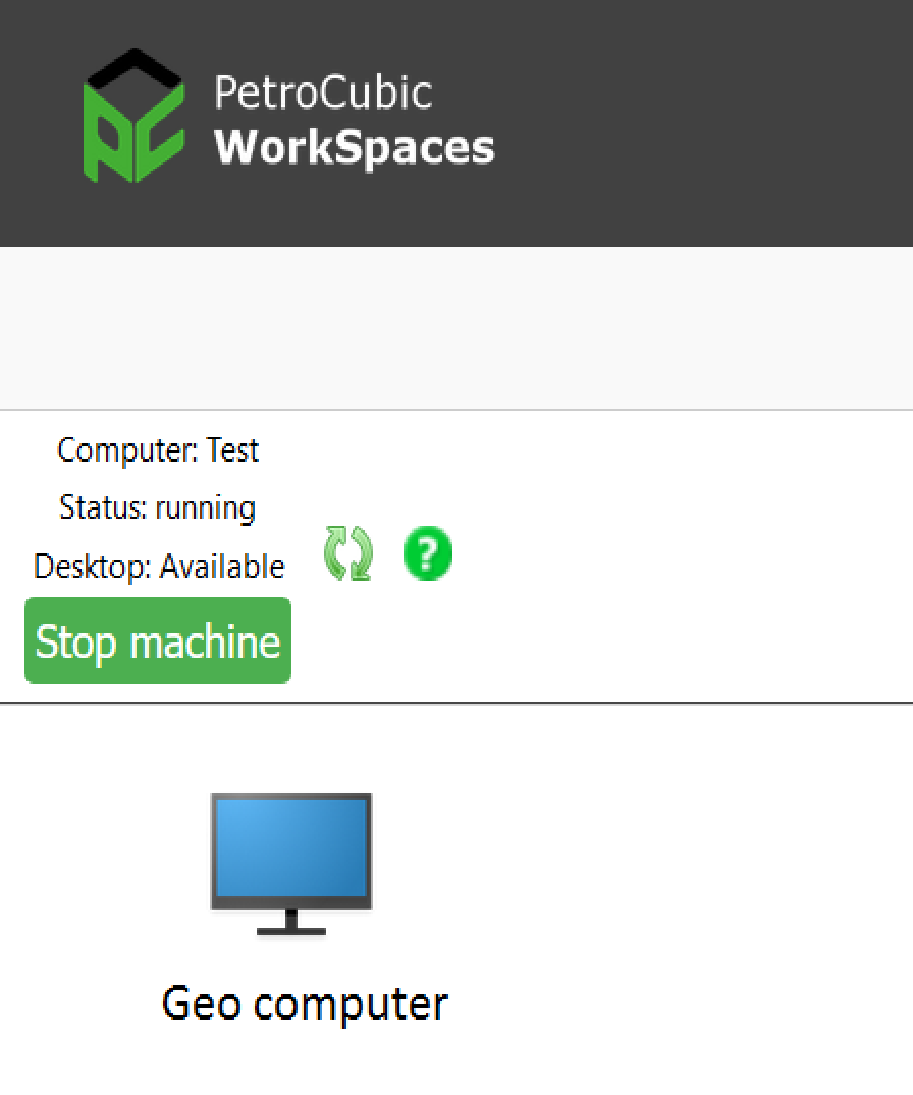 -If you set up auto-shut off option, your computer will shut down after a certain amount of time has passed with no activity.
Keep in mind that this option may not be ideal if you work with long running processes which do not require user interaction (ex. simulation or seismic processing).
Please note that if you keep your computer running you, will incur hardware costs. If you forget and leave software running, you also will be charged accordingly.
It is always a good practice to double-check that you have exited all software and shut down the computer when you are finished with work.